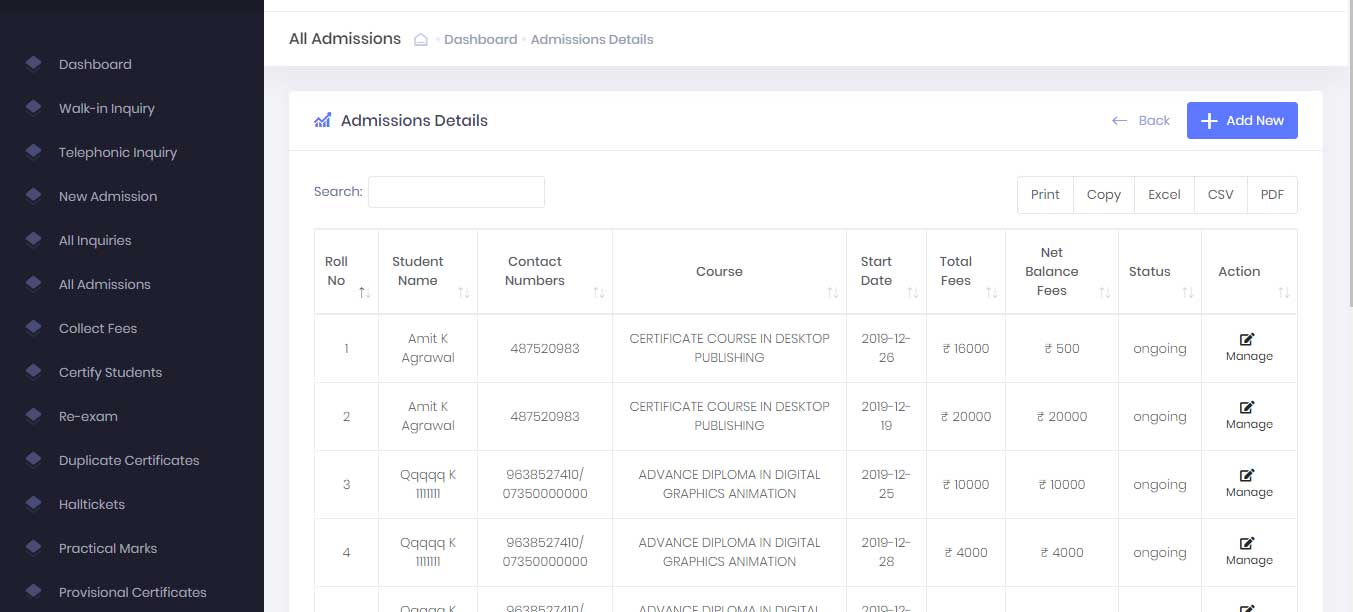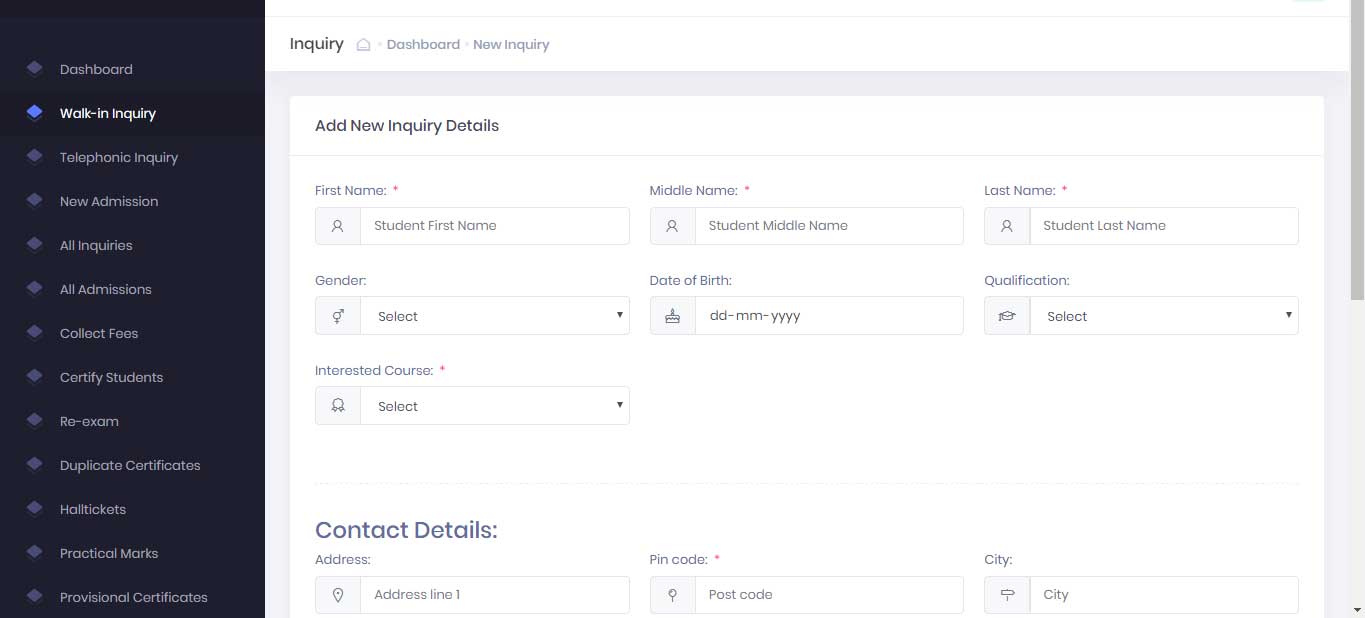 ERP Strengthens Franchise Business Operations
Managing a franchise or institute is time-consuming, detailed work. Enterprise resource planning (ERP) system to help franchisers gain an advantage over their competitors. Many of the franchise companies use ERP systems which allowing them to handle a larger volume of business transactions within their network. The many options available to franchise business owners support the unique needs that accompany multiple locations and a larger volume of inventory, sales, and employees. Using an ERP solution, franchise owners have the capability to strengthen their business operations and so grow their business.
Project Name: Institute Management System
Project url: Please contact us to schedule demo.
Every big institute has many franchises as well as an ever-increasing work load like keeping track of student records, admissions, exams, business development activities, requisition management and endless others.
Some of the franchisor's or institutes using excel sheets to store student information and fee payments Storage and backup of these sheets and their retrieval is becoming tedious and time consuming day by day.
We implemented the ERP for such organizations. Developed ERP provides centralized resource planning for organizations and their franchisees/ institutes to manage their full volume of information and operations. The ERP helps them enjoy seamless data management, data accessibility and operation experience.
– Streamlines different branches of work and makes it easy to maintain.
– Avoids the huge pressure of paperwork.
– Eliminates manual errors & its tedious process.
– Cost effective.
– Centralizes institute's data.
– Easy access & maintenance of daily backend operations.
– Viewing of inquiries & facilitates their follow-up.
– Easy management of student batches.
– Can view the number of inquiry conversion into admission.
– Manage Franchisees/ institute profile.
– The books, study materials & certificate requisitions from the franchise. The franchise gets alerts for his requisition approval or rejection.
– Fees payment, results and certificate status.
"Best digital service provider... I have ever encountered.. I got best designed site and graphics.. and it is clear you have experienced consulting team.."
Anish Prajapati